A classroom management solution is not simply about providing the right tools for the instructor who teaches in a computer class.  Equally important are the tools needed to make sure all computers in the school can be remotely managed and maintained so they are always available for teaching.
Wouldn't it be great to have one complete software package which provided both computer classroom management and a full-featured tech console?
It is great.  Applied Computer Systems, Inc. offers SoftLINK classroom management software which also includes a powerful tech console at no additional fee.  That's right you heard correctly.  SoftLINK includes a tech console at no extra cost.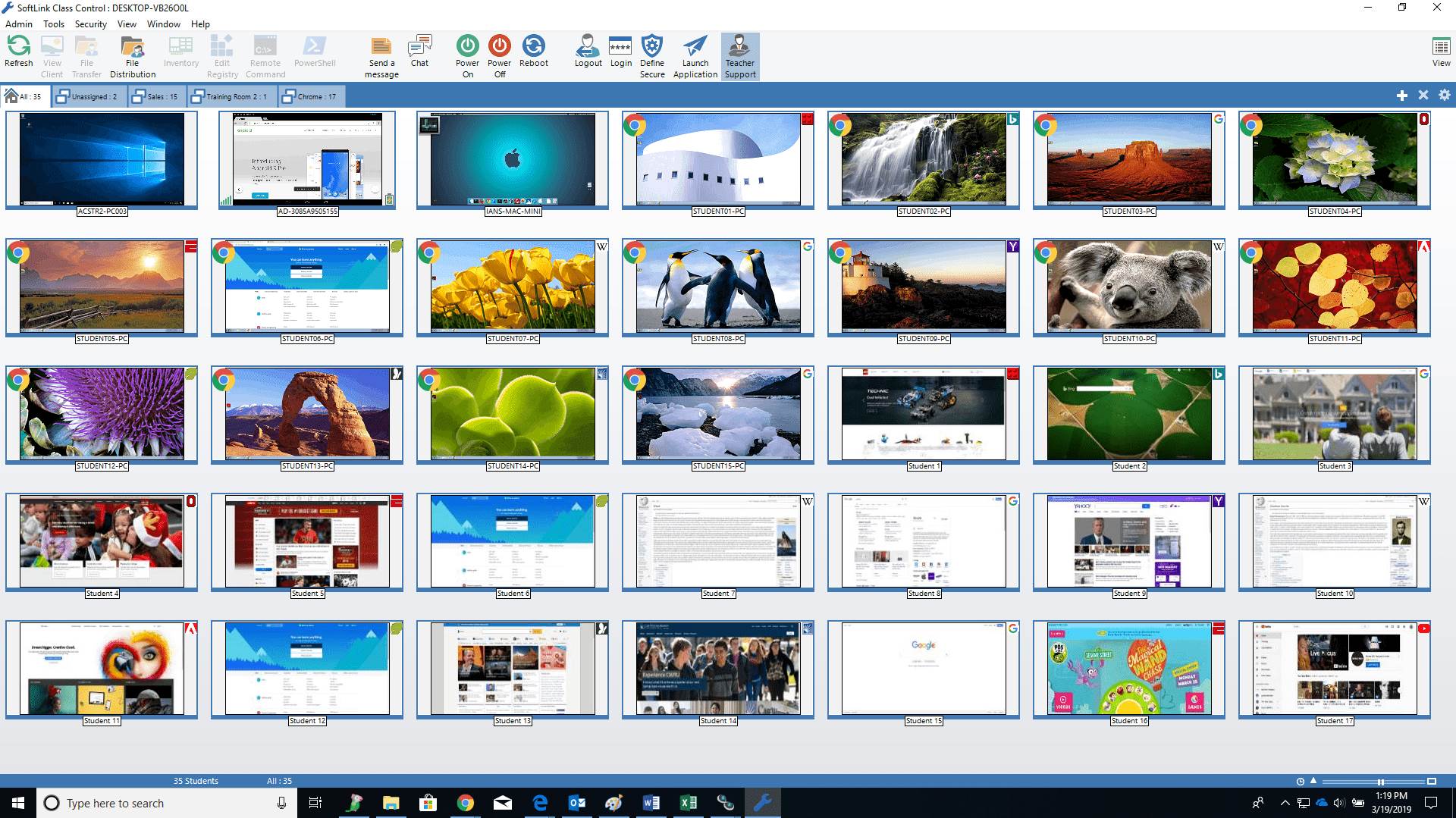 What a relief we hear from schools who are constantly seeing budgets shrink.  The information technology department is continually asked to accomplish more with less. Teachers expect their problem to be fixed promptly as they need their computers up and running now.  The tech support issues continue to rise as the support staff tries to keep up.
Why pay the annual maintenance costs to maintain several software packages when SoftLINK can provide all of the computer class instruction, monitoring and management tools needed, plus the tech console features in one powerful easy-to-use solution?
SoftLINK provides a dedicated technician console designed specifically for those who are responsible for the updating and managing the organizations computers.  Computer technicians will find great value with the ability to view all computers across the campus right from their monitor.  SoftLINK can remotely access the computers to power them on and off, remotely log-in and reboot the PCs, if needed.  The technology department can generate a full hardware and software inventory for each PC, remotely manage services and processes, and deliver files to selected computers in a single action.
SoftLINK includes all the features necessary to provide direct technical assistance to any computer user needing help.  Strengthen communication between tech support and teachers with online chats when needing immediate assistance.  The staff can broadcast a message to selected groups or all users in seconds.  Time is always of the essence and with the ability to distribute files and folders to designated PCs, launch a command prompt from the remote system on your PC, and edit the registry of a remote system are huge time savers.  Plus SoftLINK offers powerful resources that will allow the IT staff to apply a school-wide set of internet and application restrictions that are "always on".
In addition, lab technicians can control a USB, CD/DVD or printer with SoftLINK. Schools can save resources by limiting the printer usage by number of pages printed per day, prevent students from printing randomly and require teacher's authorization before a student may print.  Also, prevent data from being copied to or from a USB storage device or a DVD device.
SoftLINK is the ideal classroom management solution. Not only does it provide instructors with a means of being able to monitor and instruct their class, but it also includes the powerful support features for the network managers.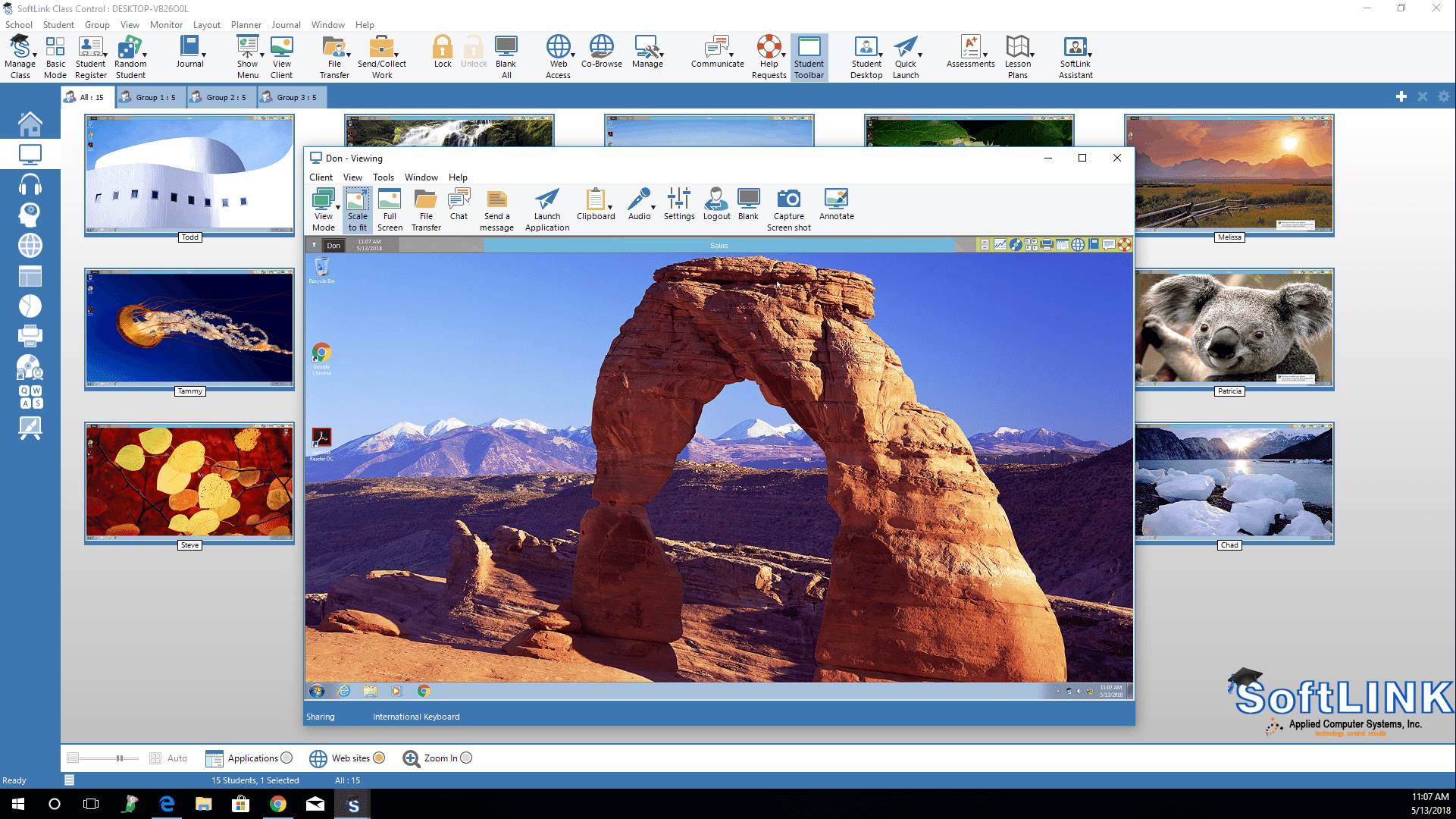 Save your school money and make them aware of SoftLINK's capabilities.  If you are currently using multiple solutions to accomplish what SoftLINK has to offer, re-evaluate your current strategy and see how SoftLINK can save your school money.