Do you teach in a LINUX or MAC based computer classroom?  Are you having a difficult time finding a software package that allows you to monitor and manage the student's computer activity from your laptop?
With over 40 years of experience and knowledge Applied Computer Systems, Inc. (ACS) is an industry leader in providing computer classroom management solutions for PC, Linux and Mac based computer classes.
ACS talks with many instructors and computer technicians throughout the United States.  Many stress their main reason for needing such a software monitoring package is to simply view their classes' computer activity from their desk or iPad.   In addition, the instructor would like to manage their student's internet access during lectures.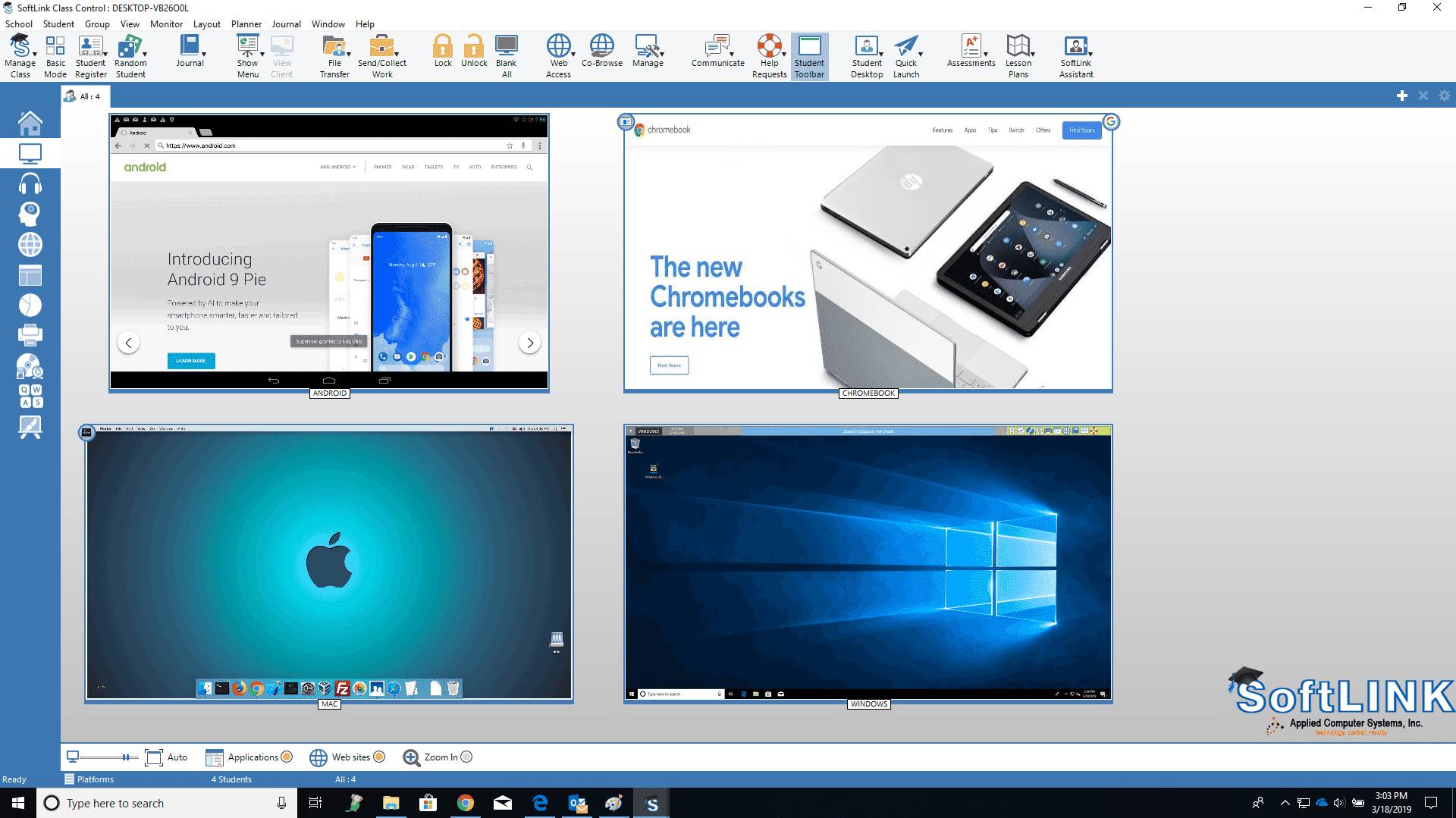 ACS's computer monitoring software allows teachers to effectively teach by centrally instructing students from their computer.  Instructors can begin class by registering students' attendance, easily transfer files between their computer and the students, and send an important message directly to the student's screens.
Once you have provided instruction for the students to begin working on their computers you will then need the ability to see if they are staying on task.  In today's classrooms it is important for teachers to allow students the ability to surf the web to gain additional knowledge and information.  The internet is another avenue for educational material and provides infinite resources.  On the other hand the internet can also be a diversion causing the student's to be easily distracted.
ACS's software keeps students on task and eliminates distractions by non-related websites or instant messages.  The teacher can monitor all students' internet use from his podium or while walking throughout the classroom.  ACS's software shows the instructor which students are on the internet, what websites are running, and allows the teacher to set website blocks or approvals.  In addition, the teacher can block the internet access completely ensuring his students no longer have the capability to search for answers online during a test.  ACS provides all the features necessary to easily manage the internet during class.
This software package is the ideal tool for anyone who teaches in a computer lab.  You have the ability to monitor and control any or all the computers in the classroom, throughout the building or across campus.  With these intuitive features you will see an improvement in your student's retention rates, test scores and keeping students on task and focused.